The Executive Guide to Directing Projects: within a PRINCE2® and MSP® Environment
Online Subscription
Author:

AXELOS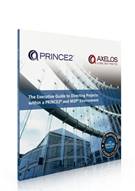 'The Executive Guide to Directing Projects: within a PRINCE2 and MSP® Environment' is an accessible summary of the full guidance in a portable format suitable for quick reference or a quick read - a "ten minute guide" for the busy project board member. It introduces the additional considerations that project boards need to take into account if the project is being run within a programme and/or portfolio managed governance structure.
The Executive Guide is aimed at experienced senior managers and project board members who are already familiar with PRINCE2, and therefore do not require frequent reference to the full guidance.
Key features:
Introduction and principles of PRINCE2.

The Project Environment - describing the positioning of projects within the broader context of programmes and portfolios.

Summary of the roles, responsibilities duties and expected behaviours of Project Board members and explanation of key Directing concepts.

Outlines the Product Descriptions and those most relevant to the Project Board.
Alternative formats
PRINCE2 Exams and Editions
PRINCE2 Foundation and Practitioner exams based on PRINCE2 2009 have been available from 06 July 2009. PRINCE2 exams based on the PRINCE2 4th edition will continue to run until the end of 2009. Visit PRINCE2 2009 FAQs for more information.
Price quoted below is for single user access. To discuss multi-user access and the packages available, please contact our dedicated digital sales team on: email digital@tso.co.uk ; or telephone: (0)1603 696016.
Extent
N/A
Sub. No.
7003244
Size
N/A
Price

£25.00

Format
Online Subscription
Availability

Available to order