About Us
---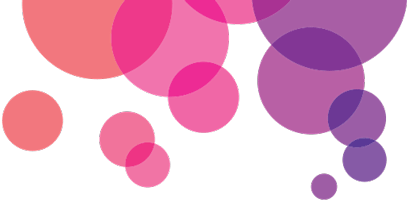 International Best Practice (IBP) is a framework-neutral, independent imprint of best-practice solutions. We source, create and publish guidance which improves business processes and efficiency. We deliver an ever-expanding range of best-practice guidance and frameworks to over 160 countries worldwide. Our current range includes publications in these subject areas:
Agile
Change management
IT service management
Project management
Benefit management
Business and IT management.
Register for our newsletter to be informed when new titles are released, and to receive discounts and special offers from International Best Practice.
Titles

---

A Practical Guide to Project Planning
A Step-by-step Approach

No matter which project management framework you are using, effective planning is crucial for success. This publication leads you through each stage of planning to create and implement a successful project plan. It describes the various roles, techniques and responsibilities of planning and readers are taken through a case example throughout the book to show best-practice at work.
Key features
Available as print and PDF
A practical guide on planning for project managers who want to deliver success
Relates to any framework of project management
Each chapter includes techniques, examples and highlighted tips
Readers are led through simple and complex case examples bringing project planning to life
The appendices include a list of project plans and a project plan summary
Written by a highly experienced author
Valuing Agile - PDF
The Financial Management of Agile Projects

By focusing on the financial and accounting aspects of Agile, this title offers a simple, direct and practical guide for those working as PMOs. It also applies to project sponsors, risk managers and anyone else who shares an interest in the profitability of new and ongoing projects.
Key features
Available as a PDF
Covers such topics as the impact of Agile on ROI, the practicalities of financial decisionmaking, reporting of value and benefits realization and the management of financial uncertainty in Agile projects
Concepts and techniques are illustrated using worked examples and real-life case studies
Methodologies that embrace both Agile product development (eg SCRUM) and project management (eg DSDM) feature prominently throughout the title
Appeals primarily to the Agile practitioner who needs to learn about financial management in projects and also financial planners who must understand how their techniques apply in the context of Agile projects.
Service Management Online
Creating a Successful Service
Request Catalogue
This title is a practical guide in designing and constructing the request-architecture required to create successful online services for business.
Key features
Available as print and PDF
The first title within this subject area
A practical guide to design and build a service request catalogue, written by the expert in this field
Topics include integrating governance, tool considerations and catalogue measurement and improvement
Appeals primarily to IT service managers, IT service desk owners, business owners and service desk operators.
Understanding Agile
A Guide for Managers

The title provides practical guidance about how to introduce sustainable Agile approaches into organizations, but in a way that will satisfy governance and other business requirements.
Key features
Available as print and PDF
A practical and easy-to-digest guide which demystifies Agile approaches
Outlines the essential tools and techniques of an Agile approach
Compares Agile to other traditional approaches such as 'waterfall'
Provides details about how Agile can improve the business outcome
Appeals to both executives and managers who want an understanding of Agile, its fundamental concepts and how to implement and govern it.
A Practical Guide to Problem Management
This title provides a practical approach to implementing problem management and linking it to other ITSM processes. In addition to being a definitive and easy-to-read guide that covers a range of simple to complex processes, it also presents real life cases and an Appendix of tools that can be of direct use to the reader.
Key features
Available as PDF
Highlights industry best practices related to problem management
Demonstrates how the theory can be applied and implemented in real-life situations
Links problem management to other IT service management processes
Ideal for IT professionals in a technical, managerial or operational roles
Content is aligned to the HDI certification course on problem management
Templates in the Appendix offer a practical resource
IT Change Management A Practitioner's Guide
This title is essential reading for anyone wishing to understand how IT change management can be implemented and put into practice within the workplace. It bridges the gap between best practice training and the realities faced in real world implementation.
Key features
Learn to effectively manage IT changes
Solve real world challenges of implementing IT change management
Focus on outcomes and business value rather than process
Adopt and adapt change management principles to your needs
Gain (and maintain) organizational support process
Address cultural concerns (through organizational change management)
Performance-driven IT
Performance-driven IT forces you to rethink how we use the data that we are swamped with every day. 'Too much information' is a common cry in business and this title makes a compelling case for reviewing available data sets.
Key features
Looks into how metrics can drive organizational change and improvement in service delivery
Illustrates utilizing service management statistics for success
Puts the IT function into a strategic business context
Delivers real-life examples and sets out the methods and processes by which an organization can achieve key transformations
Our Pedigree
---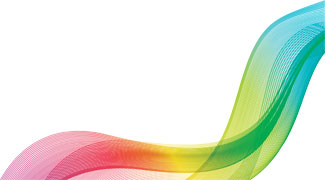 International Best Practice (IBP) is brought to you by TSO (The Stationery Office), one of the largest publishers by volume in the UK, publishing in print and digital formats including web, ePub and mobile apps.
We publish titles in 14 languages, and have sales and distribution agents in over 50 countries worldwide. Our titles are available through over 80 distribution partners, such as Amazon.com, Bernan (USA), Libri (Germany), Waterstones (UK), China National Publications Import & Export Corporation, Co Info (Australia), Renouf (Canada) and EBSCO (Global).