SIAM: Is it Emperors clothes or a New Wardrobe?
20 October

By Barclay Rae

In this blog, Barclay Rae introduces the concept of SIAM, its main benefits and the issues it may face.
As one who has worked in the IT and ITSM industry for nearly 30 years - I feel it is important to keep in touch with new ideas, methodologies and ways of working. This does not mean that I always agree with these new ideas, but I like to know what they are.
Many new-fangled ideas emerge every year - some that take hold and become part of the scenery, others that simply disappear. Often the reason a lot of these are fleeting fads, is simply that there is perhaps no new idea at all - maybe it is an old idea dressed up in a new acronym, or a thin concept that marketing has misrepresented.
It can be a challenge to tell the difference and know when to engage with a new idea - is this something of substance, or just another new 'shiny' thing?
Such is the debate around one of the current 'new things' - SIAM, or Service Integration And Management.
What is SIAM?
SIAM refers to a new concept for outsourced services; a single entity manages the end-to-end (E2E) ownership and co-ordination of various third party suppliers. This can be delivered in a number of different models, although the basic concept is the same (i.e. that the IT delivery and value chains are managed by a single entity, regardless of the number of suppliers).
To date this has been primarily driven from the UK and UK government - although the same idea is also referenced in other areas as 'SI - Service Integration'.
So what does SIAM involve and it is a new concept worth considering and engaging with? To an old cynic like me, there is a potential argument that SIAM is what IT departments should have been doing all along - managing internal and external suppliers to deliver end-to-end services.
What are the models of SIAM?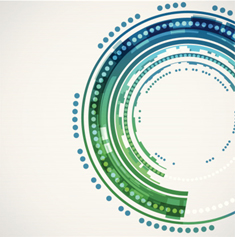 If you consider SIAM to be a layer of management and control over a number of suppliers, four main models are available:
Retained Client as SIAM: The retained organization manages all suppliers and co-ordinates the 'SIAM' function itself
Single Supplier: The Managed Service Provider (MSP) provides all of the Service and the 'SIAM' layer of management
Service Guardian: An MSP provides the SIAM layer and one or more delivery functions, as well as managing other suppliers
Separate Service Integrator: An MSP provides the SIAM layer (with no delivery function) and manages all the other suppliers.
Each organization must assess the best model for their approach and transition to a more co-ordinated service-supplier landscape. The challenge is to identify and work towards this with clarity and focus, both internally and with suppliers.
Points of SIAM
There are aspects of SIAM, as a concept, that have thrown up some interesting ideas and are forcing the industry to at least embrace and consider what SIAM is, in practical terms. There are many SIAM consultancies and suppliers plying their trade and it may look like at times like a vendor driven market. So what points has SIAM raised?
Firstly, the IT landscape is massively more complex and distributed that it was in the past, and the 'we should have been doing that already' argument is insufficient. SIAM helps to manage complexity, and focus on the customer/service aspect of all the activity delivered in a supply chain.
IT Departments and people have been poorly commercially skilled when buying and managing IT services contracts, often not ensuring that commercial contracts and contracted services are co-ordinated to meet business needs. SIAM forces the agenda on this, setting a new context for procurement and supplier management.
Similarly, Managed Service Providers (MSPs) can often only see their part in a supply chain. A good SIAM contract will ensure greater transparency for all stakeholders; this can help improve the quality and efficiency of the E2E service.
By existing as a new and separate idea, SIAM can help buyers and suppliers design and build a more rounded set of services and associated commercial contracts.
In terms of Service Management, the existing ITIL output does not offer a great deal of practical help in specifying and managing external suppliers. SIAM starts from this perspective and applies ITIL processes to the commercial model - it is a slight shift in emphasis but helps to ensure commercial surety as well as maintaining focus on ITSM best practice.
The overwhelming value from a SIAM approach should be ensuring there is a clear line across the supplier landscape, and to clarify this to all in the quest for improved service delivery. Traditional outsourced and multi-sourced arrangements can be too focused on specific metrics or point solutions, these don't matter to the customer
SIAM should help the organization to manage the things that matter (Such as the outcomes and the customer experience) without being too preoccupied and hamstrung by the minutiae of also having to deliver all of that. From this perspective SIAM is certainly a move towards the 'broker' and 'curator' roles that we often hear described for the (retained) IT organization of the future.
To Summarize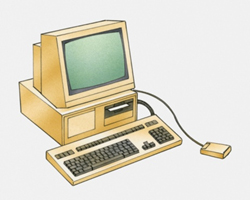 There are many opportunities and options for a retained IT organization looking to develop its service model, and SIAM offers a number of options.
The biggest challenge is agreeing on, and then progressing with, a SIAM approach. This could be buying and implementing SIAM in an organization that may not be ready, or with suppliers that don't understand it.
This is still a relatively new and young concept and there is not a great deal of real experience and practical skills available on how to do this well. A few people have been involved in defining this, working, and writing about it. These are still the minority - for most, it is a buzzword.
So beware if you are engaging with vendors, and check their real pedigree in this area - some vendors are definitely wearing 'emperors clothes' when talking about SIAM.
I think that SIAM is a viable and useful idea. It may not remain in its current format, but the concepts and issues it generates are part of the wider debate about how IT should run in future.
SIAM needs a new breed of people and skills to make it work. This includes those that can talk about IT, but who understand negotiation, have commercial nous, and good Organizational Change Management skills to manage the transition from '1980s IT' to '21st Century IT'.
---
About the author:
Barclay Rae is an experienced ITSM mentor and business manager. He has worked on approximately 500 ITSM projects over the last 25 years, as well as starting life on the operations side of IT, setting up and running Help/Service Desks. Barclay has created ITSM Goodness - a set of practical steps and guidelines - simple practical and proven tips and tools for successful ITSM. Visit www.itsmgoodness.com for details and free access - join the Twitter conversation at #itsmgoodness and follow Barclay at @barclayrae.