Project Management Institute (PMI) & A Guide to the Project Management Body of Knowledge (PMBOK® Guide)
Project Management Institute (PMI®)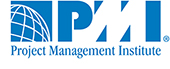 Project Management Institute (PMI®) is the world's largest project management membership association, representing more than 600,000 practitioners in more than 185 countries. PMI develops global standards and credentials, conducts and publishes research, accredits university courses and programmes, and develops solutions addressing individual, government, and business requirements. As a global thought leader and knowledge resource, PMI advances the profession through its global standards and credentials, collaborative chapters and virtual communities and academic research.
PMI's standards for project, programme and portfolio management are the most widely recognized standards in the profession - and increasingly the model for project management in business and government.
A Guide to the Project Management Body of Knowledge (PMBOK® Guide)
'A Guide to the Project Management Body of Knowledge (PMBOK® Guide)' is a standard that reflects the evolving profession of project management. It provides guidelines, rules and characteristics that are easy to understand and implement, which is why it is widely accepted and consistently applied.
The PMBOK® Guide is currently in its fourth edition. Production of the fifth edition is underway to ensure up-to-date guidance is available for project management professionals
To purchase PMI products please visit the online shop.
For further information please visit: www.pmi.org (opens in new window).