PPM Pocketbook Suite
Online Subscription
Author:

AXELOS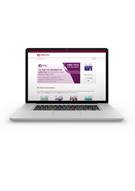 This 'PPM Pocketbook Suite Online Subscription' is in line with the PPM Suite, designed as a quick reference guide to support the PPM portfolio.
The online subscription suite of the pocketbook includes handy reference to PRINCE2, MoP, MoV, MSP, M_o_R and P3O. It also includes reference to the executive guides for MoV and MoP; giving you everything you need to understand the manuals in greater detail.
Key features:
All the suites together in one easy to find, portable format

Updated and in line with the manuals

Handy references to help aid revision.
An Online Subscription gives you access to the latest authoritative text. Functionality includes:
Dynamic content

Easy navigation

Bookmarking

History

Cross-linking between chapters.
Price quoted below is for single user access. To discuss multi-user access and the packages available, please contact our dedicated digital sales team on: email digital@tso.co.uk ; or telephone: +44 1603 696675.
Extent
N/A
Sub. No.
7003204
Size
N/A
Price

£30.00

Format
Online Subscription
Frequency
Annual
Availability

Available to order