Personal Edition
Personal Edition is the perfect companion for the lone Project Manager or consultant. Just like Community Edition it is portable but Personal Edition includes extended methods and you can personalize them with your own content. There is also email integration, basic searching and the inbuilt powerful reporting capability at both project and portfolio levels so you can provide high quality reports to your customers at the press of a button.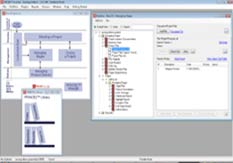 Key points:
Portable single user application.
Method templates include four PRINCE2 methods, DSDM Atern and a Sales method
Includes Method Manager tool so you can modify and create new methods
Provides full document management capability
Basic searching and email integration
Project and Portfolio reporting
Dashboard and Assurance reporting
Extend with additional method templates from the on-line store.
Resources:
Personal Edition Information sheet.
Purchase Personal Edition (£99+ VAT).
Purchase add on Managing Successful Programmes Method Template (£75 + VAT).
Purchase add on PRINCE2 with guidance Method Template (£75).
see video tour of PRINCE2 with guidance Method Template.
Next steps:
Visit the Personal Edition Home page.