Project Management Institute (PMI®) Partner page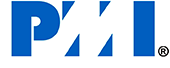 Project Management Institute is the world's leading not-for-profit professional membership association for the project, program and portfolio management profession. Founded in 1969, PMI delivers value for more than 2.9 million professionals working in nearly every country in the world through global advocacy, collaboration, education and research. PMI advances careers, improves organizational success and further matures the profession of project management through its globally recognized standards, certifications, resources, tools, academic research, publications, professional development courses, and networking opportunities. As part of the PMI family, Human Systems International (HSI) provides organizational assessment and benchmarking services to leading businesses and government, while ProjectManagement.com and ProjectsAtWork.com create online global communities that deliver more resources, better tools, larger networks and broader perspectives.
Certification
PMI offers seven certifications that recognize knowledge and competency, including the Project Management Professional (PMP)® certification held by nearly 650,000 practitioners worldwide. Salaries and career opportunities for credential holders show that employers recognize the value delivered by trained practitioners.
Global Standards
PMI's standards for project, program and portfolio management are the most widely recognized standards in the profession - and increasingly the model for project management in business and government. They are developed and updated by thousands of PMI volunteers with experience in every type of project, and provide a common language for project management around the world.
PMI is an American National Standards Institute (ANSI) recognized Standards Development Organization. PMI's Global Standards provide guidelines for practice, rules and characteristics for specific process areas, thereby outlining a consistent framework for use by most project teams. PMI uses an accredited global consensus process to manage the development of its standards.
PMI Foundational Standards
PMI foundational standards provide a foundation for project management knowledge and represent the four areas of the profession:
Project - A Guide to the Project Management Body of Knowledge (PMBOK® Guide) - Fifth Edition
Programme - The Standard for Program Management - Third Edition
Portfolio - The Standard for Portfolio Management - Third Edition
Organization - Organizational Project Management Maturity Model (OPM3®) Knowledge Foundation - Third Edition.
Chapters and Communities of Practice
Much of PMI's activity takes place in 280 geographic chapters that are open to PMI members and led by volunteers. Participate to enjoy events, meet new peers, network and share your knowledge and experience. ProjectManagement.com is PMI's Knowledge Portal and a place where all project managers can discover more content and participate in a diverse, vibrant, global community.
Training and Education
PMI offers a wide range of professional development opportunities, from SeminarsWorld® and e-learning courses to PMI global congresses and other events. You can also turn to more than 1600 Registered Education Providers (R.E.P.s) for project management training and continuing development. For those in college, the PMI Global Accreditation Center for Project Management Education Programs has recognized nearly 100 degree programs in institutions worldwide.
Research
The PMI Research Program, the most extensive in the field, advances the science, practice and profession of project management. It expands project management's body of knowledge through research projects, symposiums and surveys, and shares it through publications, research conferences and working sessions.
Governance
PMI is governed by a 15-member volunteer Board of Directors. Each year PMI members elect five directors to three-year terms. Three directors elected by others on the Board serve one-year terms as officers.
Day-to-day PMI operations are guided by the Executive Management Group and professional staff at the Global Operations Center located near Philadelphia. Learn more about our Board and executives.
For more information please visit the official PMI website.