Survival guide for senior responsible owners - programme organization
August 2019
By Rod Sowden

'Organizations need to practice qualitative corporate governance rather than quantitative governance, thereby ensuring it is properly run.' Mervyn King, Chairman of the King Report
The magnificent seven tips for programme organization
These are the seven key factors to consider when designing and appointing your team:
Manage the team evolution: be prepared for the team to evolve over the lifecycle. You will need different skills and behaviors from your programme manager as the programme matures

Have clear terms of reference: ensure that every individual has clear terms of reference, meaning that the good practice that you use in running your operations and services should be applied here

The programme board is not a stakeholder group: do not confuse the programme board with a stakeholder meeting. Only the people attending a programme board meeting should have the authority to make decisions

Do not confuse qualifications with competence: qualifications do not mean people are experienced, so be aware of this. Particularly, as various qualifications have terms like 'practitioner' associated with them

Build your team: things you have done to build effective teams before need to be done here. People will be working together for a long time, so they need to be committed to the cause and have a balance. Ensure that there is a development programme of training and knowledge transfer

Use the organization to involve key groups: the programme team have a range of roles and skills needed. Use these as an opportunity to involve stakeholders into the process, particularly in the change team

Beware of your organization's immaturity: it will define how much support you are going to get. If necessary, build in external expertise to set the programme up so you do not get off to a bad start. Chances are that you will never recover.
The senior responsible owner's personal magnificent seven tips
Earn respect: you will need to have the respect of your staff, peers, superiors and key stakeholders as you will have to sell the concepts and the vision of the future to a wide range of stakeholders

Hunt for talent: you need people who can help you achieve the goals. Build an effective and dynamic team to support you

Believe in the programme vision: have personal belief in the strategy and objectives of the organization. Be able to translate them into the programme to ensure the benefits are clearly allocated

Have confidence to change direction: have the self-belief to change direction if you do not believe the programme is aligned to corporate strategy. This can happen at any stage during the programme's life

Be politically astute: take the major decisions when they are needed. The programme board is not a democracy, it advises and supports you

Make time available: this role is unlikely to be full time and will need to be managed alongside your day job

Monitor individual performance: continually monitor the performance of the key individuals, so that you have the right people in the right places as the programme develops.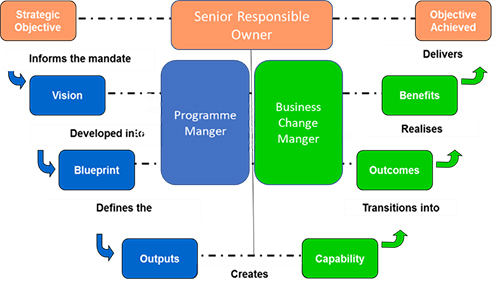 Figure 1 Programme delivery responsibilities
---
About the author:
Rod Sowden is founder and managing director of Aspire Europe, an organization dedicated to improving organizations' programme management performance. In the last 10 years, Rod has travelled the world working on assignments and lecturing on a variety of programme management topics. He is an experienced programme management registered consultant; Rod has worked on numerous consulting and delivery assignments that have left organizations with sustainable change. The bulk of his career prior to programme management was in the BBC, where he worked prior to founding Aspire Europe.
Rod was lead author on the 2011 edition of Managing Successful Programmes (MSP®), and the Portfolio, Programme and Project Maturity Model (P3M3®). He has also authored a series of MSP survival guides, such as the MSP Survival Guide for Business Change Managers, and the MSP Survival Guide for Senior Responsible Owners, which support individuals in key programme roles. Rod has helped more than 150 different organizations improve their portfolio, programme, project, and change management performance.
International Best Practice is delighted to have worked with Rod on his latest title, A Practical Guide to Project Planning, it is a step by step guide on planning for project managers who wish to deliver success.
---
---