An interview with Rod Sowden
05 April

By IBP Team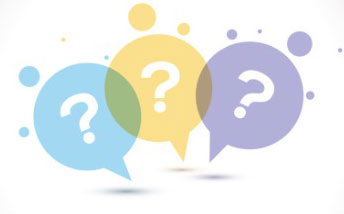 Rod Sowden is founder and managing director of Aspire Europe

.
He was lead author on the 2011 edition of Managing Successful Programmes (MSP®), and the Portfolio, Programme and Project Maturity Model (P3M3®). He has also authored a series of MSP survival guides which support individuals in key programme roles. Rod has helped more than 150 different organizations improve their portfolio, programme, project and change management performance.
International Best Practice is delighted to have worked with Rod on his latest title, A Practical Guide to Project Planning: A Step-by-step Approach, which published this month (April 2016).
We caught up with Rod to find out more about his new title and what led him to write a publication on the subject.
Tell us more about A Practical Guide to Project Planning
As evidenced in the title, my publication is about project planning. It is not just another book about planning techniques, we have used a project lifecycle to show when and why they are being used, and have tried to bring planning to life in a practical way by showing worked examples.
We realized most of the bodies of knowledge only highlight tools and techniques, they do not explain at what point in the project lifecycle the various planning techniques should be used, or explain the benefit of them.
What led you to write about project planning?
As we reviewed organizations programmes and projects, it became apparent that people were not using best practice or proven concepts. For example, we rarely saw a 'product flow diagram' or 'product description' in organizations that were based on PRINCE2®. If they were Association of Project Management (APM) or Project Management Institute (PMI) based we rarely saw 'critical paths' or 'earned value'. If we did, many were based on guess work.
The publication started life when we were commissioned to produce a training course and planning framework for a client. It was initially intended to be a set of standards and some guidance but as we got into the topic it became clear that planning was woven into every aspect of the project. So we started writing, identifying techniques and producing worked examples for the course. By the time we finished we had a book rather than a set of guidelines.
What have you enjoyed most about writing this title?
Filling gaps in my own knowledge about how the planning process within a project should work, and where and when to use the tools.
Why is this title timely?
In a world where many projects run over budget, or even fail completely, the reputation of project professionals needs to be improved, and as the Association of Project Management moves towards chartered status, hopefully this practical guide will help move things forward and provide a practical basis on which to base project planning standards and guidance linked to a logical lifecycle. It will fill a gap for people who use PRINCE2 in particular, as it covers planning and scheduling techniques that are outside the scope of PRINCE2 whilst also referring to PRINCE2 planning concepts such as product descriptions and product flow diagrams.
Who do you think will be most interested in your title?
This publication is of value to anyone involved in project delivery. Whether you are a project director, or the most junior person in the project support office, you will find something useful to help you improve your delivery.
In 10 words or less, can you say why someone should read A Practical Guide to Project Planning?
Stand out from the crowd, deliver your project on time.
---