How to use your Service Catalogue as a portal to successful Service Management
22 September

By Barclay Rae

Over the last few years one piece of work that I find myself delivering repeatedly is assisting organisations sort out their 'Service Catalogue'.
This usually involves looking at what they have already worked on, content and documentation they have produced and re-shaping that. On many occasions, this needs simply minor adjustments. One recent client commented that we had ended up with virtually what they had produced a couple of years back, however, they had been trying to do this for 4/5 years so were happy to have an agreed result.
The bulk of what I tend to do involves talking to various stakeholders and bringing them together for workshops. This works to build a sense of synergy, common understanding and agreement about what 'Service Catalogue' is and how they should progress with it.
Often, success is not just about the content, documentation, data, catalogue and customer agreement, but in the activities involved in achieving these things, and in particular the extent to which this is an inclusive, collaborative process.
This work is too often undertaken unilaterally or by some small groups of people without involving key stakeholders. As such, it lacks consensus and the validity needed for 'buy in' and momentum to move forward. The work may be useful, but needs agreement and validation from the relevant stakeholders.
The process needs visible support from the leadership level. After completing one recent session, the CIO stated clearly and categorically to the IT team that her role was to 'remove the blockers' to making this work - to me that was about as good as it can get, it also helped that the initiative was being driven as a result of business issues and demands.
I am under no illusion that Service Catalogue is the only topic under discussion here - in fact, this area is much wider that some simple definition of portals, brochures or information repositories, all of which can be included in the definition. To me 'Service Catalogue' is a great way in to a strategic appreciation of the value and potential benefits of ITSM.
The service catalogue as a stage in the journey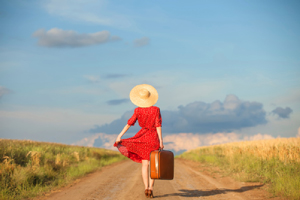 I see 'Service Catalogue' as a transitional process - in 2 ways
Firstly, it is a catalyst for change in IT, challenging the existing silo-based structure and forcing the IT organisation to embrace its customer and customer's needs. The process of constructing this helps to build a common approach towards ensuring appropriate and value-based service delivery.
Secondly, on a wider scale, I see the whole concept of Service Catalogue as a relatively fleeting stage in the evolution of IT. The concept of IT 'services' is changing and, to some extent, is becoming obsolete. Given the nature of changes in the IT industry in recent years, our concept of 'services' is fast receding behind the progress of direct provisioning, new commercial models, consumerisation, apps and customer experience.
As a result, many working within the industry are already dismissing the need for a service catalogue, as we can move straight to automated delivery and focus on customer experience as the driver for all IT activity. Whilst there is some validity in this for the future, I feel that in the present and for most IT organisations, the Service Catalogue is a useful and practical stage in the 'journey' towards this shiny new world of IT.
7 Key Steps to Make this Work
It is important to get people across IT to work as a team. Start with workshops and build some common experience around shared goals
Taxonomy is key. Everyone has a different view of what a service catalogue is -ensure that your definitions are clarified and understood
It's essential to involve some customers and business users as early as possible to avoid waiting time and to ensure that you are on the right track
Start with a simple business level view of the structure of your services. This visualisation brings a clear understanding of what is involved in the key areas of service delivery. It also helps to clarify those IT components that are not services and which do not need to be seen or discussed with customers
Use a simple spreadsheet to populate the structure with service data. This 'service database' does not need to be seen by many, but can form the basis for various outputs that can be presented in appropriate formats to different groups and stakeholders
Start by producing a CIO level brochure of services so that the catalogue of delivered services is known and understood. Use this to share the catalogue and discuss what it is trying to achieve.
In due course, the service database becomes the source for other outputs, the user portal, reports, knowledge articles, transition and handover documents
What are the benefits of building a service catalogue?
The main benefit of collaborative working on the Service Catalogue is that is a unifying and collaborative process. The collaborative process itself is at the centre of this activity.
Organisations can achieve a number of additional benefits, from avoiding duplication by having a clear view of current services, to using the catalogue as a model for demand management and activity based costing. Great value can be achieved from using the catalogue as the model for business-level reporting, which can help IT to demonstrate its value - beyond simply operational performance and incident management.
As a catalyst for change, however, the catalogue approach is an essential step in the process for IT organisations to grow more business and commercially focussed - it is a portal into the next generation of IT.
---
About the author:
Barclay Rae is an experienced ITSM mentor and business manager. He has worked on approximately 500 ITSM projects over the last 25 years, as well as starting life on the operations side of IT, setting up and running Help/Service Desks. Barclay has created ITSM Goodness - a set of practical steps and guidelines - simple practical and proven tips and tools for successful ITSM. Visit www.itsmgoodness.com for details and free access - join the Twitter conversation at #itsmgoodness and follow Barclay at @barclayrae.