Agile Retrospectives: Questions & Answers
23 June 2015
By Ben Linders - Co Author of Getting Value Out of Agile Retrospectives


Retrospectives can be used to inspect and adapt the way of working in agile projects. In this blog post we introduce you to Agile Retrospectives and how to deploy them in your projects.
[The 12th Agile Principle: At regular intervals, the team reflects on how to become more effective, then tunes and adjusts its behavior accordingly.]

Q - What are Agile Retrospectives?

A - An agile retrospective, or sprint retrospective as Scrum calls it, is a practice used by teams to reflect on their way of working, and to continuously improve in what they do.

Q - How does an Agile Retrospective work?

A - At the end of an iteration (sprint), all members of the team attend a retrospective meeting to inspect how it has gone and to decide how to improve processes. Once a course of action has been decided the team members communicate it and complete it during the next iteration. Retrospectives are an effective technique for short cycled improvement, allowing good practices to be implemented continuously.

The retrospective facilitator (often the scrum master) should have a toolbox of retrospective techniques, from which they should pick the most effective one. Some of the techniques for retrospectives include:
Asking questions
Stating your feelings with 1 word
5 times why (Root Causes)
Solution focused/strengths
Retrospective of retrospectives.
You can use this toolbox of retrospective exercises to design your own valuable agile retrospectives.
To assure that the actions generated from a retrospective are carried out, they can be incorporated into the project plan. Adding these actions to a planning board will ensure that they are visible. User stories can be used to plan and track bigger improvements, outlining who, what and why. I propose that every retrospective meeting should start by reviewing the actions from the previous meeting.
Q - Why would you do retrospectives?

A - It is often said that insanity is doing the same thing and expecting different results. If you want to solve the problems you experience, and deliver more value to your customers, you have to change the way you work. That is why agile promotes the usage of retrospectives: To help teams to solve problems and improve themselves!

Q - What makes retrospectives different, and what's the benefit of doing them?

A - One benefit of retrospectives is the power they provide the team. Since the team members feel empowered, there will be little resistance to do the changes that need to occur.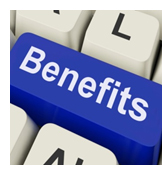 Another benefit is that any actions agreed upon in a retrospective are undertaken by the team members themselves, there is no hand-over! The team analyses what has happened, defines the actions, and undertakes them. This is more effective, faster and cheaper!
These benefits make retrospectives a better way to undertake improvements. Retrospectives are one of the success factors for using scrum and getting benefits, they are a great tool to establish and maintain stable teams, allowing them to become agile and lean.
Q - How do I start with retrospectives?

A - There are different ways to introduce retrospectives. Scrum masters can be trained and taught how to facilitate a retrospective, enabling them to introduce the practice to agile teams. I started by undertaking agile retrospectives in "stealth mode" in my projects, replacing the term 'retrospective' with 'evaluation'. Whatever way you chose, be sure to keep on employing retrospectives, even if things appear to be going well, there are always ways to improve!

Note: This blog is derived from the post 'What's an Agile Retrospective and Why Would You Do It?', you can find this on BenLinders.com.
About the author:
Ben Linders is an Independent Consultant in Agile, Lean, Quality and Continuous Improvement, based in The Netherlands. He is the author of Getting Value out of Agile Retrospectives, Waardevolle Agile Retrospectives & What Drives Quality.
As an adviser, coach and trainer Ben helps organizations by deploying effective software development and management practices. Ben focuses on continuous improvement, collaboration and communication, and professional development, to deliver business value to customers.
Ben is an active member of several networks on Agile, Lean and Quality, and a frequent speaker and writer. He shares his experience in a bilingual blog (Dutch and English) and as an editor for Agile at InfoQ. You can find him on twitter: @BenLinders.